Bright Sparks @ Delhi
Einsteins, Aryabhattas, C V Raman all came alive at the Katha run school Katha Khazana at Govindpuri as the school organized a Fresh Fiction Festival on Friday.
The hot topic of debate was Extreme Science. Under this Memory Game, Spelling Bee, Spin Game, Tongue Twister, Cartoon Contest events were held that were open to all students of the school.


Kids enjoying themselves, dressed up as ants.








In the Discovery and Documentary films section, Children were shown films on the Destination Mars, The Earth surface, and The Solar system.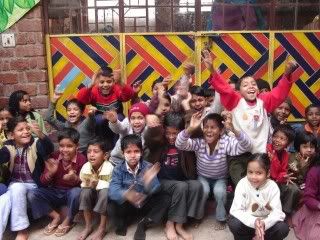 Clay models and craft work were made from waste material in the hands on activities section. The pre-school children enjoyed the Ants Game (Chhoti jaan Kaam Mahaan) before breaking into fun and frolic of Jingle Bells.