Kalki comes to the Capital!
The racy Tamil historical novel, Kalki's Parthiban Kanavu translated into English by Gita Rajan as "Parthiban's Dream," drew students from various schools across Delhi to participate in the story reading and activity workshop at Partyzone, India Habitat Centre on Saturday 9 December 2006.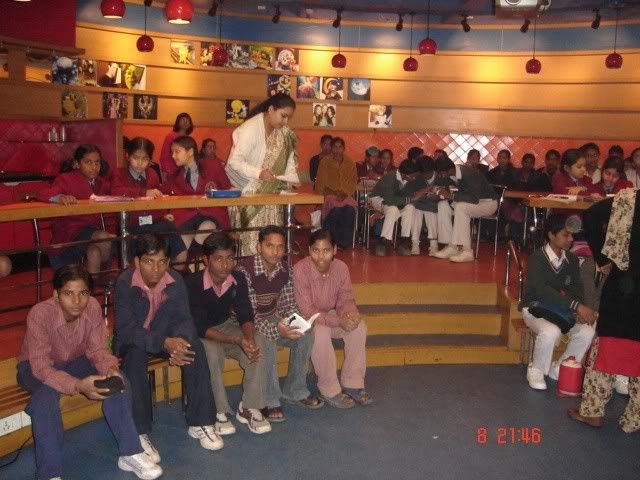 The program began with a brief introduction about the book, Parthiban's Dream. This book witnesses the times of the great Pallavas and Cholas, the royal intrigues and conspiracies and the exploits of the great Narasimha Varman that has inspired storytellers down the ages.
Introducing the author, R Krishnamurthy popularly known as "Kalki" was born in 1899 at Puttamangalam in Thanjavur district in an orthodox Brahmin family. Inspired by patriotic ideals, Kalki left school to join Gandhi's non-cooperation movement. Kalki has 35 volumes of short stories, novels, essays, travelogues and biographies to his credit. The phenomenal success of Kalki's novels can be attributed to three factors – his gift of storytelling, the abundance of humour in his writings and his portrayal of the cultural and social aspects of the nation and the times.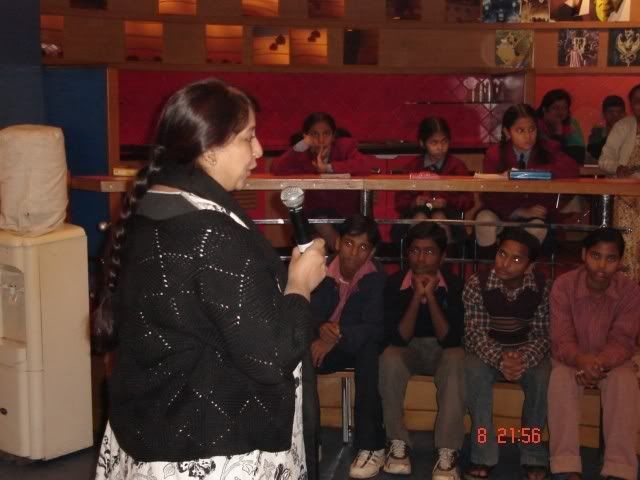 Narrating extracts from the book, storyteller Nupur Awasthi said that Parthiban's Dream was penned by a man considered to be a pioneer in historical novels in Tamil literature. A story of epic proportions, it presented various little known facts to every child. Getting the children to open up, the storyteller asked whether the children knew "Who was Kalki - the much awaited tenth avatar of Lord Vishnu?''
She asked the children to introduce themselves with similes. After reading a few paragraphs, the storyteller gave handy tips of temples in south India and showed some photographs of the temple town Kanchipuram. The children also enacted a few lines from the book. One became a king, one the daughter and the other the boatman. Some of the children also sketched temples.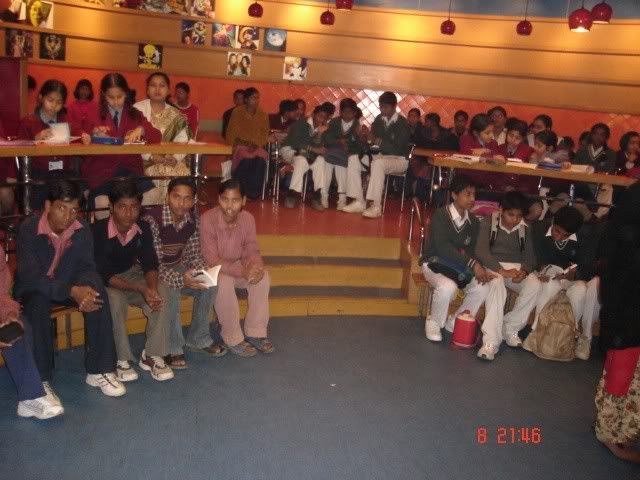 To add more substance to the event, students from DTEA School presented a Shruti- "Vara veena mridupani..." Some of those present there joined in the singing too. Kalki too was a great musician. Some of the schools who sent their students, include Bluebells International, Katha Khazana, Mother's International, St. Mary's, Hans Raj Model, The Banyan Tree, DTEA and K R Mangalam.

The book has been well illustrated by Srisrividhiya K or Srivi, a designer, writer and a visualizer. She holds a masters degree with distinction in Fine Arts from Stella Maris College and is currently pursuing her masters in Arts in Education at Harvard Graduate School of Education. She is focused on the areas of developing media for children and using art as a means for creative thinking in Children.