Katha - by kids!
It's November 14 - Children's Day.
This is the day children are celebrated, when everything is pushed back and you watch the youngest of the young generation step forward.
And Katha has celebrated children for more than 18 years, when Executive Director Geeta Dharmarajan first planned and brought out the first issue of
Tamasha
in 1988, her magazine for kids.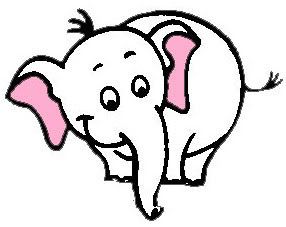 Katha has done this by shaping their minds, widening their perceptions, broadening their world. Through stories from India.
Katha for Kids, the banner under which Katha brings out books for children wishes to celebrate it in a different way. Our books have been reviewed by the media, by writers and artists ... why not have a book reviewed, for a change, by a kid herself? After all, aren't children the ones to derive the greatest enjoyment from them? And wouldn't they be the right people to know, really, what a kid's book is all about?
Listen to Samyukkthaa G, age 8 from Class IV C share her thoughts about the Katha book, Surangini.


"Surangini is my favourite character," she says seriously. "She is a kind young woman who loved her siblings and took care of them after her mother's death. She stood up against her father when he was wrong. Surangini offered to help Kalu and gave him her golden pot in return for the pot he broke."
"But I didn't like her to disappear," she confides. "The Zamindar's action is not right. Inspite of Kalu narrating a story which made Surangini appear, the Zamindar had not got his daughter married only because Kalu was poor."
"I really liked the story. I would have liked it better if Surangini appeared again and lived happily with her father."
"I think the carpet is so nice," she says, feeling the pages of the book. "When Surangini walks on the carpet, see? It looks like it's water. And the design is so pretty!"
Samyukkthaa loves stories and has now discovered Indian writers, through Katha.